Hi again! I know, I know, I haven't posted in a few months.. I'm so sorry about that! Final exams and homework have taken all of my time, and I've been unable to read, let alone write and post anything! This year, I read 55 books, which may seem like a lot, but is nothing compared to previous years. In 2015, I read 200 books! This list will be a compilation of the best books I read in 2017; not all of them were published in 2017. (These are not in any order, I loved them all equally)
Half The Sky by Nicholas Kristoff and Sheryl WuDunn
This book was absolutely fantastic. It opened my eyes to the incredibly horrifying things women across the world are facing. The novel is intense and extremely graphic. I would seriously suggest not reading this unless you are an adult or mature enough minor. It may not have been written in the best way, but the information it gave was shocking, heartbreaking, and so important for everyone to know about. It is the best non-fiction book I've read, and it is essential that people learn about the acts committed against women in this world.
Crystal Storm by Morgan Rhodes 
On to a lighter note, there is the 5th installment to the Falling Kingdoms series. I love the characters, the plot, the world, and the author's style of writing. I really enjoyed her other books, but the Falling Kingdom series is certainly her best. The last book comes out in two months time, and I cannot tell you how excited I am! If you like a well-written, classic fantasy novel, read these books!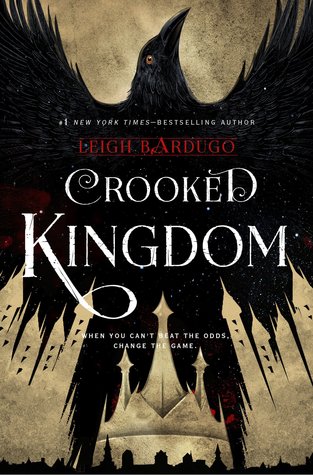 Crooked Kingdom by Leigh Bardugo
Love the characters, love the story-line, love the execution and way it was written. The only thing I didn't quite enjoy was the plot-twist at the end, as I felt it was a quick ditch attempt at sadness. It was more insensible than upsetting, unfortunately. However, these two books (it's a duology) are fantastic. Here's a link to my Goodreads review of this novel: click here
King's Cage by Victoria Aveyard
To avoid boring you, I will just say that this was a wonderful end to an already amazing series. Here is a link to my review of King's Cage: click here
A Court of Wings and Ruin  by Sarah J Maas
How have I not reviewed this one yet! Expect a full, comprehensive review of this book soon! ACOWAR was tied for the best book I read this year. I love all of Sarah's books, and this was one of the best yet. The first in this series was not my favorite, but the second one is literally one of my favorite books of all time. The characters (oh, the characters, how I've fallen in love with all of them), the plot, the world, EVERYTHING! I really think Sarah has ruined all men for me with her flawless characters. Read all her freaking books guys.
Lord of Shadows by Cassandra Clare
Dear god, I've got so many pending reviews. Lord of Shadows was also my favorite book of the year, tied with ACOWAR. The whole novel was simply astounding, and there was not a moment where I was bored. I read this almost 7 months ago, and I'm still in shock about what happened in the book. I just want to endlessly discuss it with everyone! All in all, Cassandra Clare is a genius writer, and she's got me hooked on all her books. Her novels have now become the standard to which I compare all other fantasy novels. Read them.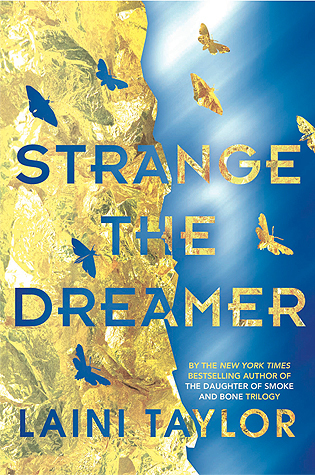 Strange the Dreamer by Laini Taylor
Here's yet another book I should have reviewed, but haven't. I loved it. My family members also loved it. It had everything anyone could want in a fantasy novel, and I am so excited for the next one. It's good for all ages over 12, and one of the best first books in a series I've read in a long while. A link to my Goodreads review: here
Honorary Mentions: The books mentioned below were also incredibly fantastic, and you should definitely check them out!
Uncle Tom's Cabin by Harriet Beecher Stowe
Warbreaker by Brandon Sanderson
Now I Rise by Kiersten White
Tower of Dawn by Sarah J Maas
Merry Christmas, Happy Holidays, and Happy New Year to everyone! Let me know what your favorite books in 2017 were!! See you all in the new year!